First. Main transmission mode of wireless Barcode Scanner
1. Wifi transmission, theoretically covering a wide area, as long as there is a repeater to transmit long distance is also ok.
2. Bluetooth transmission, Bluetooth transmission features is suitable for all Bluetooth devices, power consumption is low and also with high compatibility.
3. 2.4G wireless transmission with 2.4G computer adapter is also a kind of Bluetooth technology.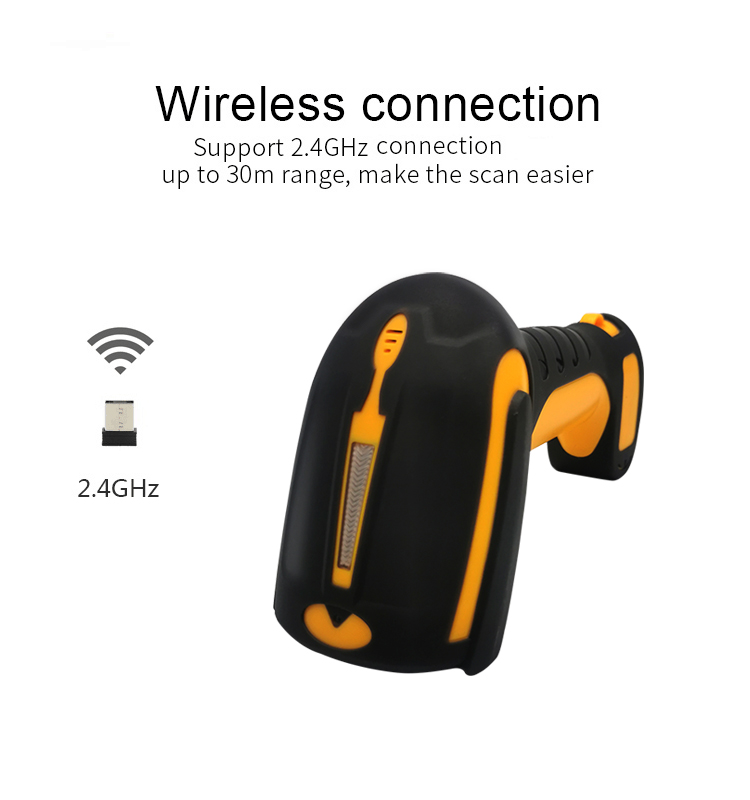 Second, the difference of Wireless Barcode Scanner transmission mode
1. Differences between wifi and Bluetooth:
Wifi and Bluetooth, both standards for wireless communications, work in the ISM2.4GHz common band in common.
What's different is that Bluetooth USES the mode of FM expansion, which generally changes more than 1600 times per second. The 83.5mhz frequency band is divided into 79 frequency band channels, which only occupy 1MHz bandwidth at each moment.
Wifi uses local area network protocol, transmission range is 100 meters, maximum speed can reach 11Mbps, using DSSS(direct sequence spread spectrum) and QPSK or BPSK(phase-shift keying).
Bluetooth belongs to the WPAN wireless LAN, or point-to-point.Wifi, on the other hand, belongs to WLAN, a network mode of simultaneous transmission of multiple terminals.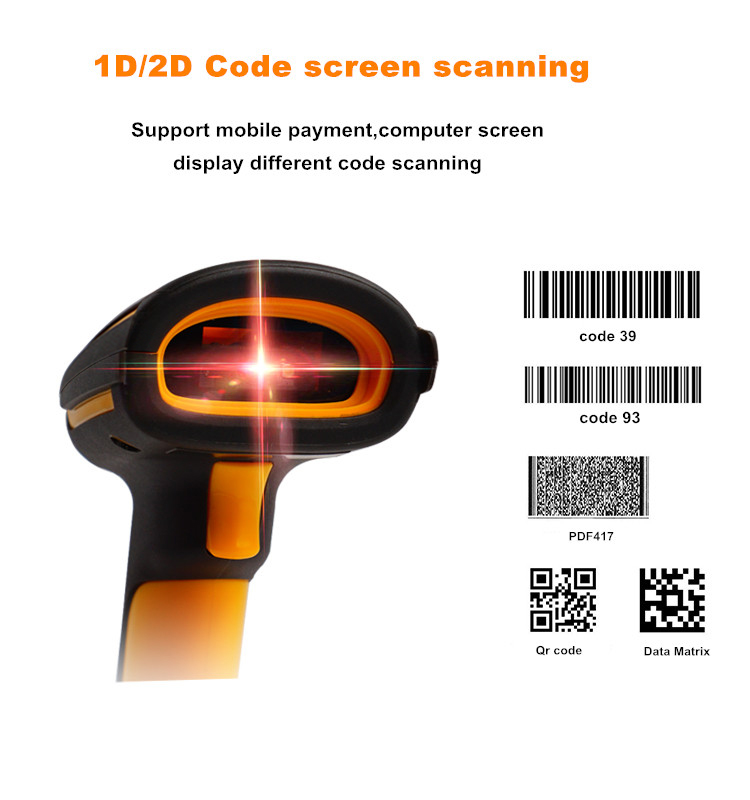 2. Differences between Bluetooth and 2.4G
Bluetooth technology is also a transmission protocol of 2.4G technology. However, due to different protocols adopted, it is different from other 2.4G technologies and is called Bluetooth technology.
2.4GHz wireless technology is a short-distance wireless transmission technology with strong anti-interference, bidirectional transmission, long transmission distance and low power consumption. 2.4G technology can reach the computer within 10 meters.
In fact, 2.4G and Bluetooth are two different terms, but in terms of frequency, there is no difference between them. They are both 2.4GHz bands.
Barcode scanner on the market today a wide variety of, and each type and have different models and performance, parameters are also different, serial port type is also different.
Shenzhen Qunsuo Technology Co., Ltd
Business Type:Distributor/Wholesaler , Manufacturer
Product Range:PDAs
Products/Service:Mobile Printer , Handheld PDA Terminal , Barcode Scanner , PDA OEM/ODM , Dot Matrix Printer , Printer OEM/ODM
Certificate:ISO9001 , CE , MSDS , RoHS , CCC , EMC
Company Address:4F,C Building,Fuxinlin Industrial Park,Xi Xiang town,Bao'an District,ShenZhen,China, Shenzhen, Guangdong, China


Next: Barcode scanner can not sweep out the barcode root cause and the solution