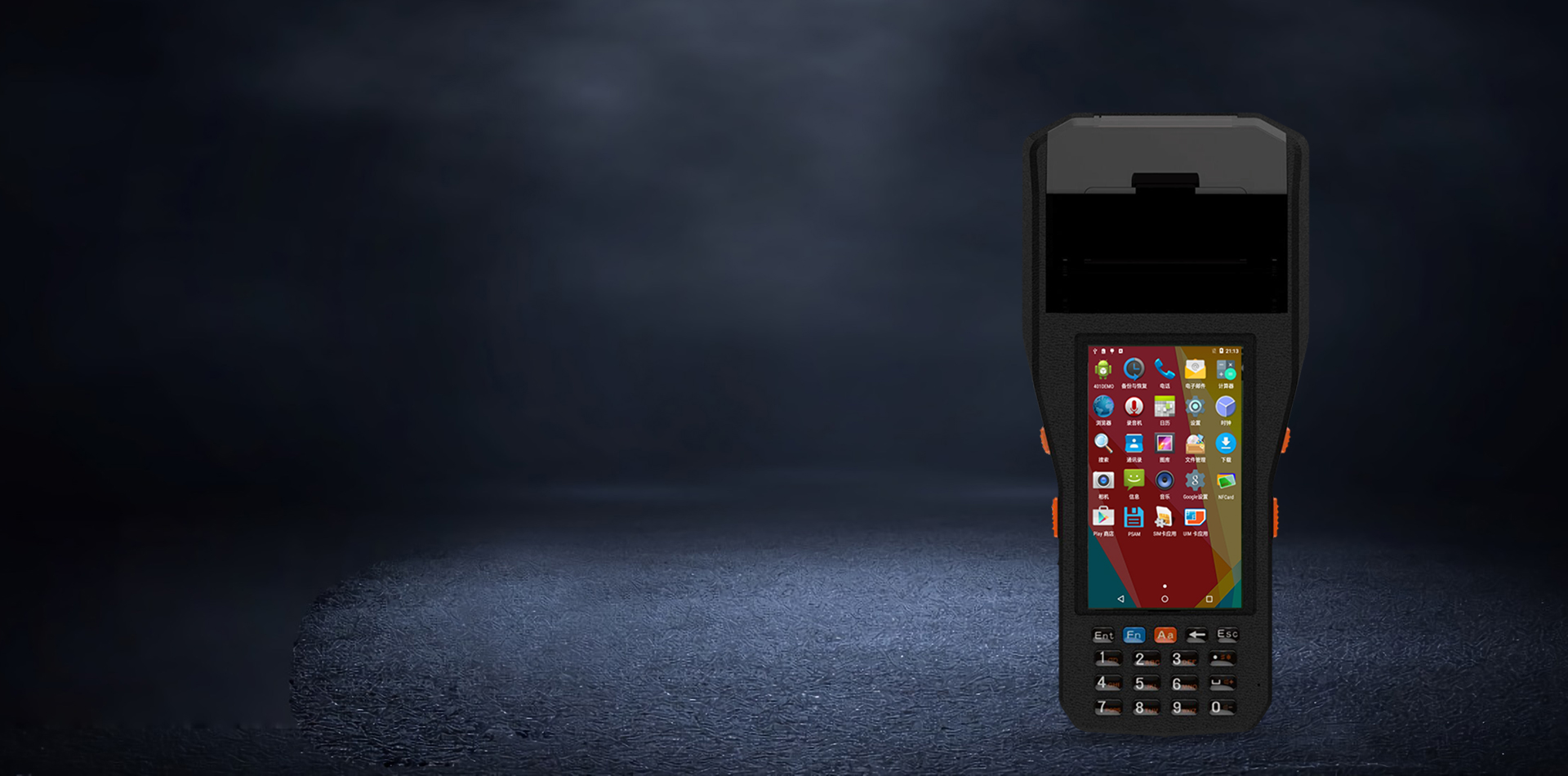 PDA - 408
80mm handheld terminal with
printer and scanner

Suitable For A Variety Of Environments
applications
Widely Used In Express Logistics, Financial Insurance, Warehouses,
Retail Stores, Public Service And Other Industries

Support label and receipt printing
Built-in 80mm thermal printer, can print self-adhesive labels while scanning,
printing tickets, vouchers, ticket labels, etc. to make inspection,
ticket checking and inventory more efficient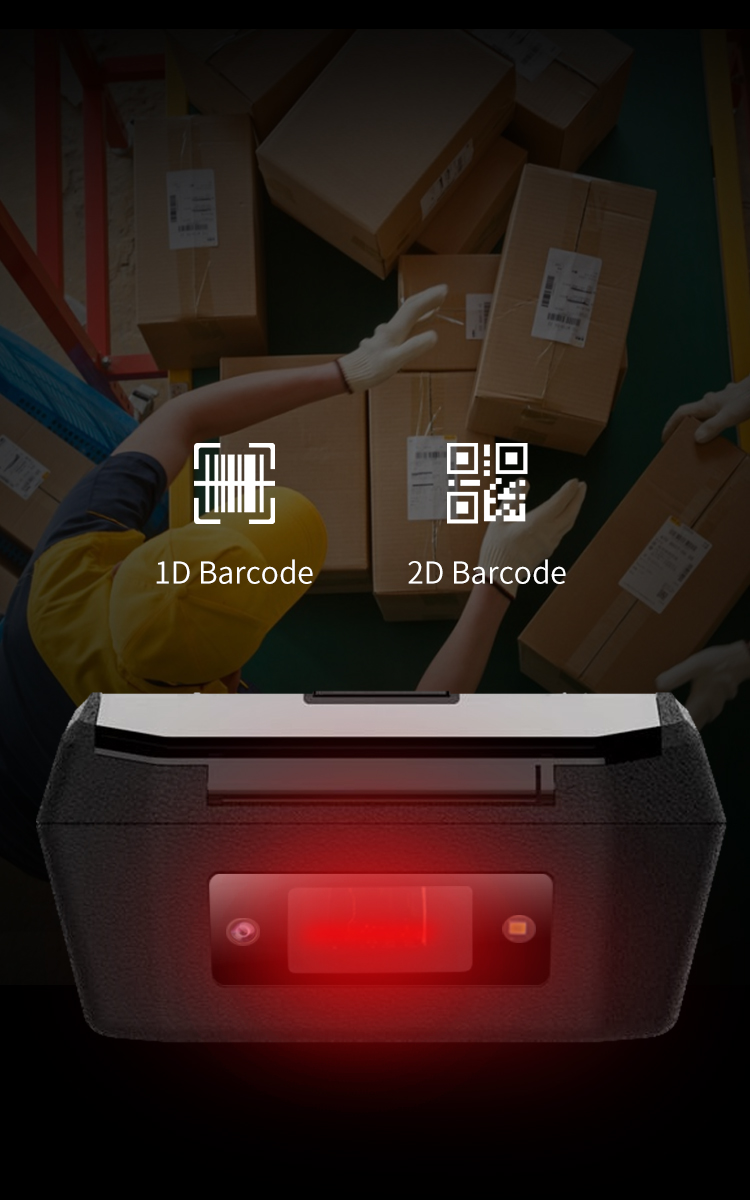 Quick scan
Powerful 1D/2D code scanning performance, all kinds
of distortion/stain/screen codes can be scanned,Various
barcodes and scanning scenarios are easily handled
NFC read and write function
Communication protocol ISO/IEC 14443A/B, ISO15693,
can be used for short-distance communication between
devices/data transmission, high security, fast and stable
connection, low power consumption.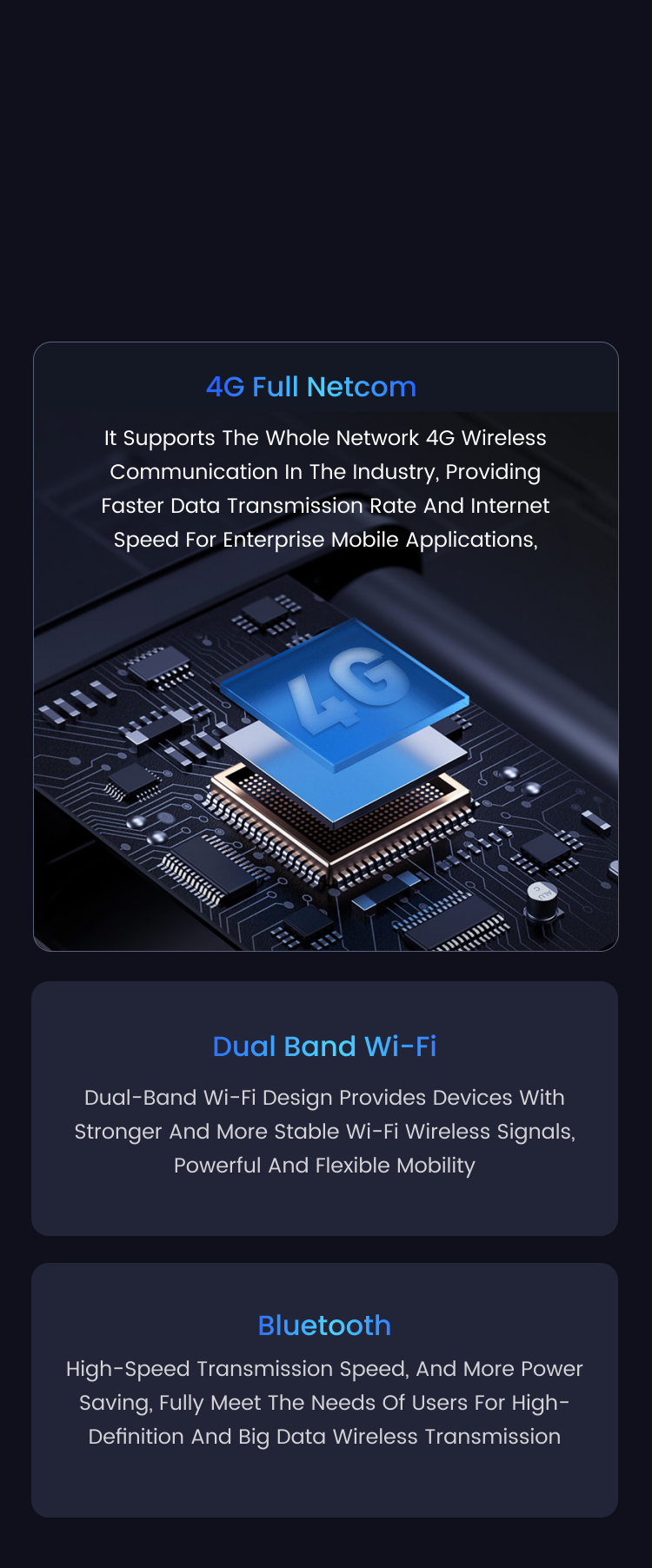 4G Full Netcom + Dual-Band Wi-Fi + Bluetooth,
High-Speed And Stable Wireless Transmission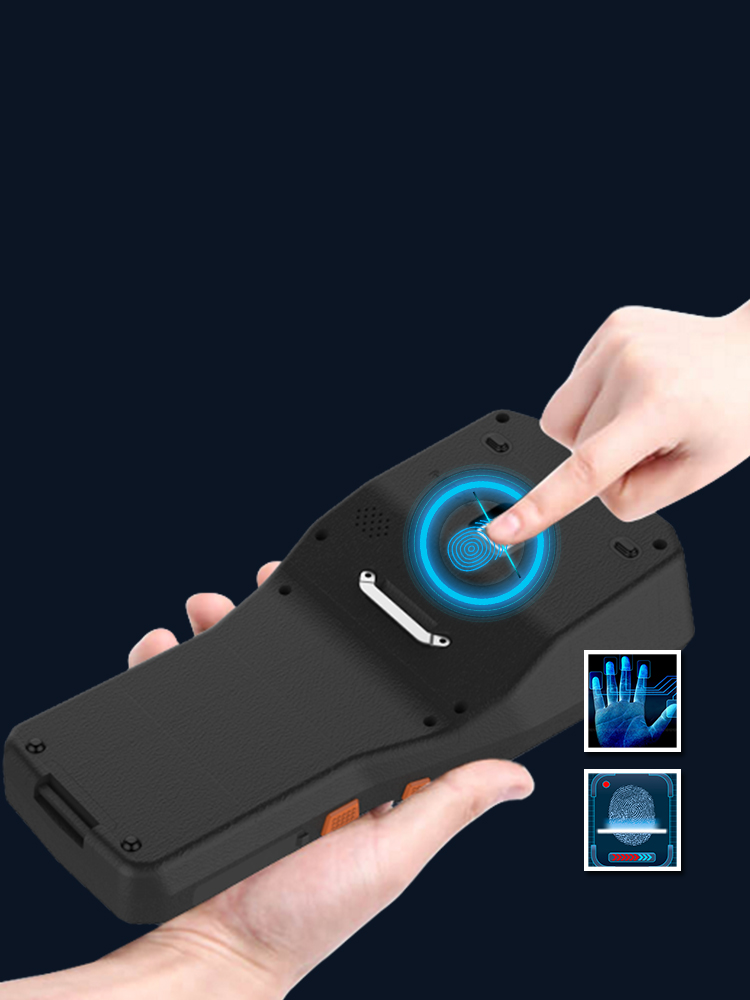 Customized fingerprint recognition
Using high-performance fingerprint identification chip,
it can quickly and accurately identify fingerprints.It could
Realize fast fingerprint unlocking, protect precious data
and escort enterprise information security.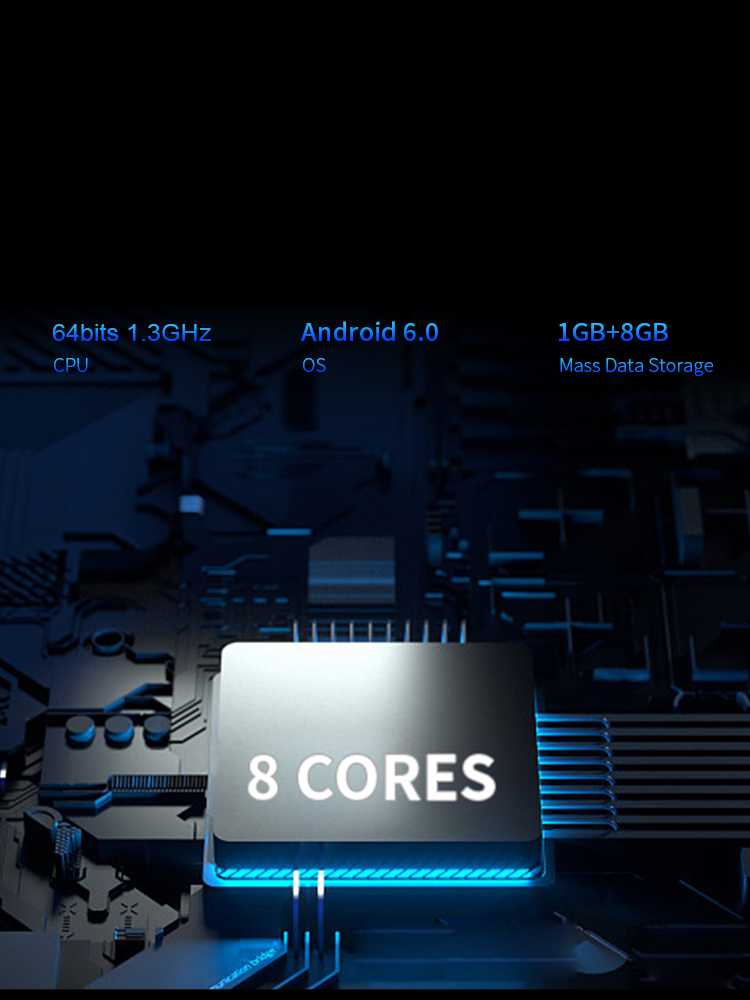 Strong and smooth performance
8-core CPU, plus 16GB storage space, powerful configuration
and make its system run more smoothly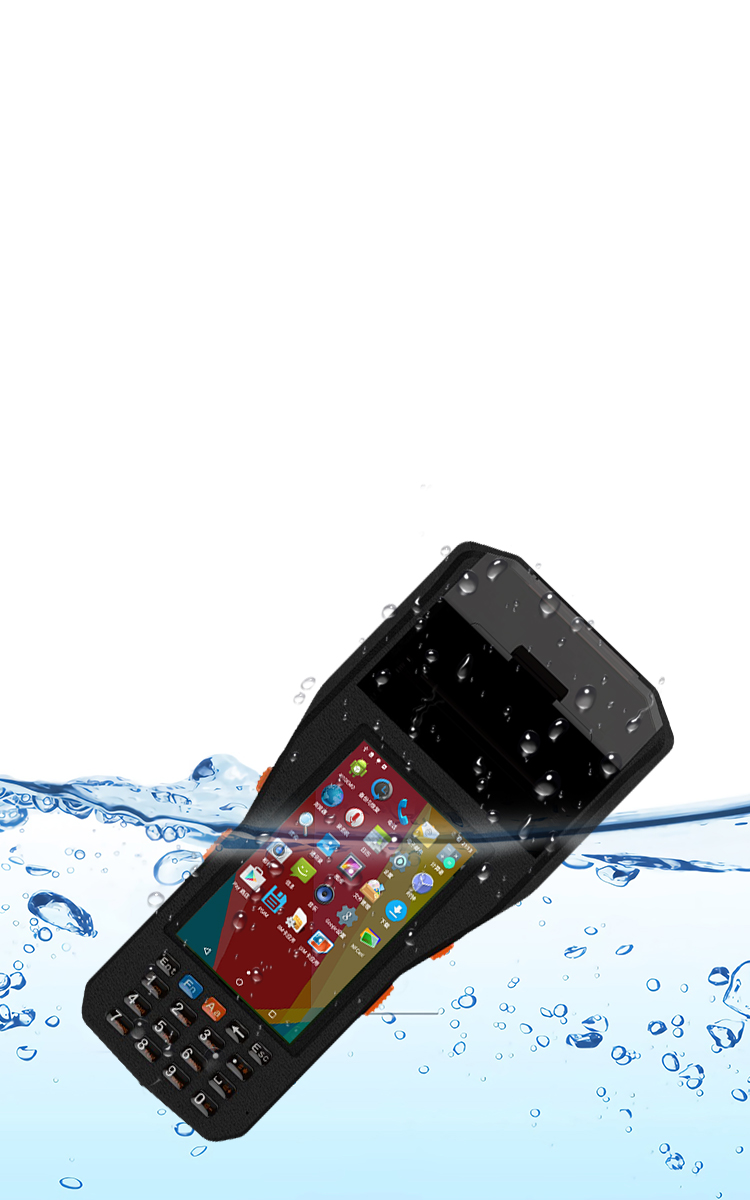 IP65 protection grade
Compliant with IP65 standard, dustproof and waterproof
and its body can withstand a height of 1.5 meters.With
The impact of falling, it is designed for the harsh working
environment requirements of enterprise users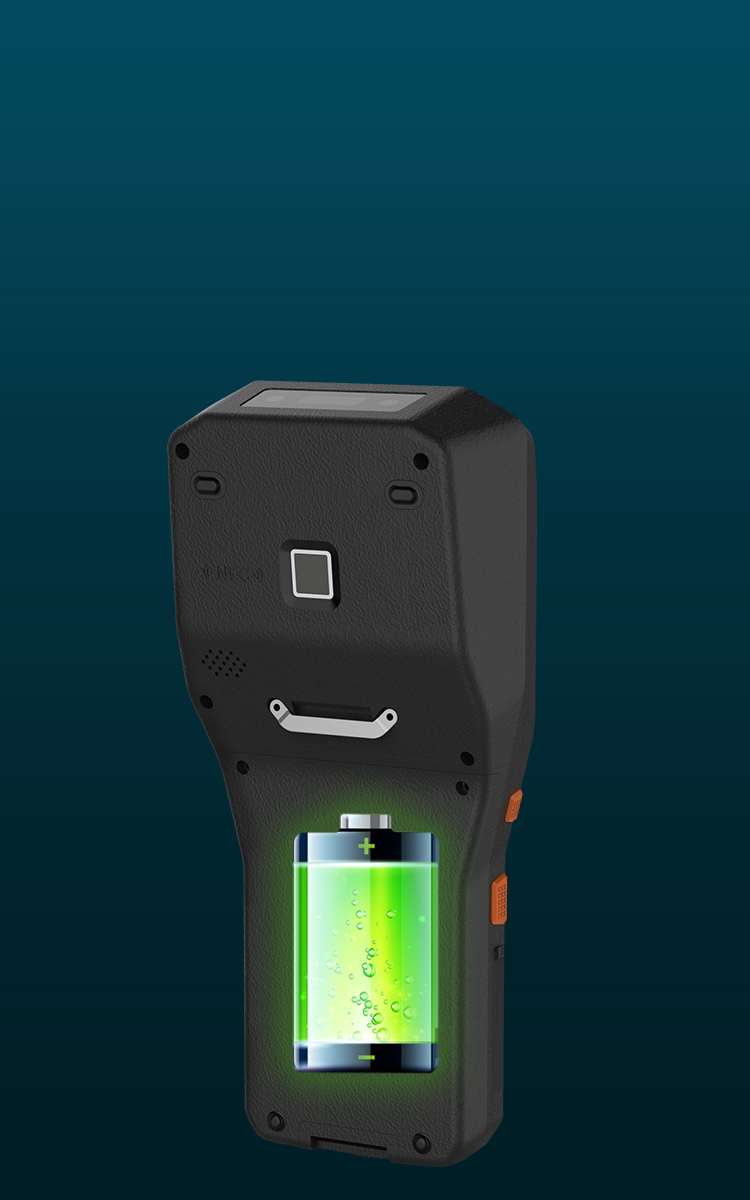 Large-capacity battery, durable
4000mAh large-capacity battery, the working power is
guaranteed in strong light environment; detachable
design, the backup battery can be replaced in time
when there is no battery outdoors.
PDA-408 Product Parameters

Specification
Processor

ARM A53 Quad-cor 64bits 1.3GHz

Camera

Interface8.0M pixels camera with LED light

PSAM Card

IS07816/IEC 7816 1-4

Data Collection

NFC(ISO/IEC 1443A/B,IS015693)
1D laser scanner, 2D image scanner

Extended Storage

Micro SD (up to 64G)

Fingerprint (Optional)

FPC1020 capacitive pressure type

Touch Screen

Industrial capacitive multi-touch

|P level

IP65 high protection

Communication

4G/dual band Wi-Fi/GPS/bluetooth

NFC

NFC(ISO/IEC 1443A/B,IS015693)

Structure

21 0mm X 85mm X 45mm

©2019 Shenzhen Qunsuo Technology Co., Ltd. ALL RIGHTS RESERVED.
Designed